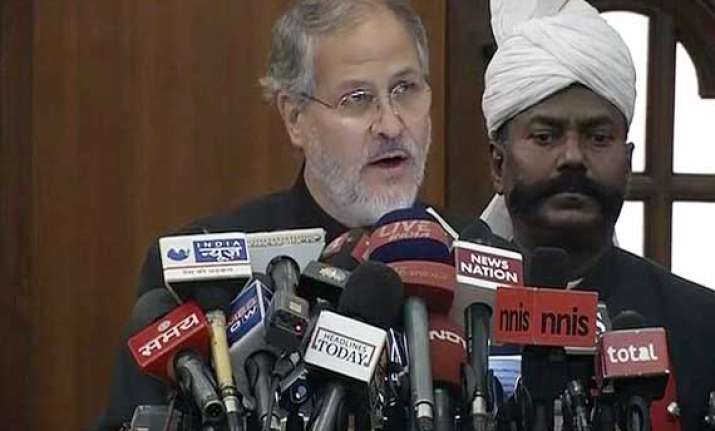 New Delhi: President Pranab Mukherjee has imposed President's rule in Delhi and accepted the Arvind Kejriwal government's resignation, authorities said Monday.
"The President, on the advice of union cabinet, has imposed President's rule in Delhi. The resignation of Arvind Kejriwal, chief minister of Delhi, along with his council of ministers, has been accepted by the President with immediate effect," said the press release issued by Lt. Governor Najeeb Jung's office Monday.
Official sources said the assembly will be kept in suspended animation.
Union Home Minister Sushilkumar Shinde told the Lok Sabha Monday that the President has accepted the recommendation of the union cabinet for imposition of President's rule in Delhi.