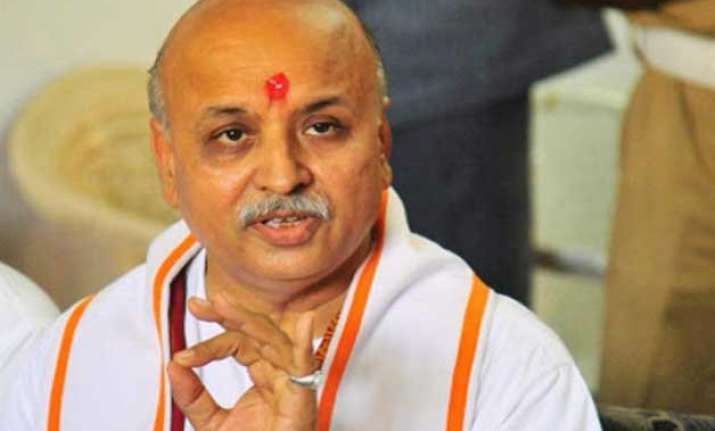 Bijnor (UP): Even as BJP cracked the whip on party MP Sakshi Maharaj for his "four kids" remarks, senior VHP leader Praveen Togadia today sought to justify the comment, saying, "What is wrong in suggesting that every Hindu couple should produce four children".  
"Nobody raises any question when other people produce up to 10 children, then why this noise in case of the Hindus is?" he asked.
The Vishwa Hindu Parishad leader was addressing a Hindu Sammelan at Indira Bal Bhawan here.  The BJP had on Monday issued a show-cause notice to Maharaj, the Unnao MP, and had asked him for a reply in 10 days over his "Hindus should have four kids" remarks, after widespread condemnation.
On the controversy surrounding religious conversion, Togadia said as far as conversion was concerned, those who really think it is objectionable should make a law against it.  "We will accept the law," he said.
On the issue of 'Love Jihad', Togadia said it was being done purely with the aim of conversion.