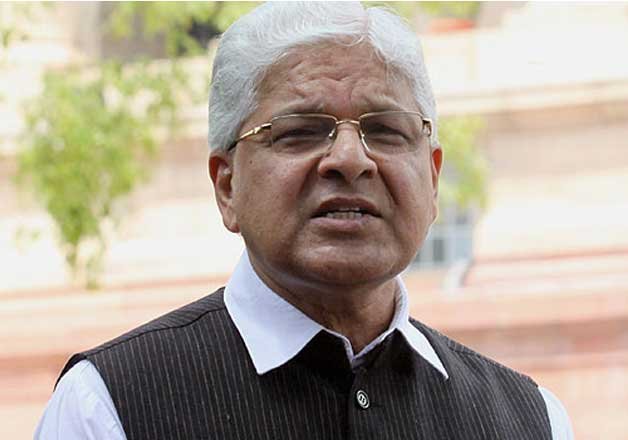 New Delhi: The presidential address to the joint sitting of parliament was utterly uninspiring and completely directionless, former union minister and Congress leader Ashwani Kumar said today.
"The presidential speech was totally directionless. There was nothing new or inspiring in it," Kumar told IANS after the joint sitting.
He also expressed disappointment that the presidential address did not focus on burning issues such as the ongoing Jawaharlal Nehru University (JNU) controversy.
The president's address to the joint sitting of parliament, marking the traditional beginning of the budget session, is written by the government and delivered by the president. 
"I am deeply disappointed as the president did not touch upon the burning issues of the day such as the JNU row or dalit student's suicide at the Hyderabad University," Kumar added.
He said by not offering anything new ahead of the budget, the government has only "proved its incompetence".
However, Union Parliamentary Affairs Minister M. Venkaiah Naidu countered Kumar's contention, saying the NDA government's motto was "sabka saath, sabka vikas" and the nation was marching ahead under the present government.
"The direction of the government and its policies is clearly pronounced in the presidential address today. There is a detailed account of promises and performance," Naidu told IANS.
"The nation is having a bright future ahead under the stewardship of our prime minister and we are moving in the right direction," he added.
Meanwhile, Prime Minsiter Narendra Modi hoped to get opposition's cooperation in parliament during the budget session and expected to have a "productive session".
"As the Budget Session begins, my thoughts on having a productive session," the Prime Minister tweeted.