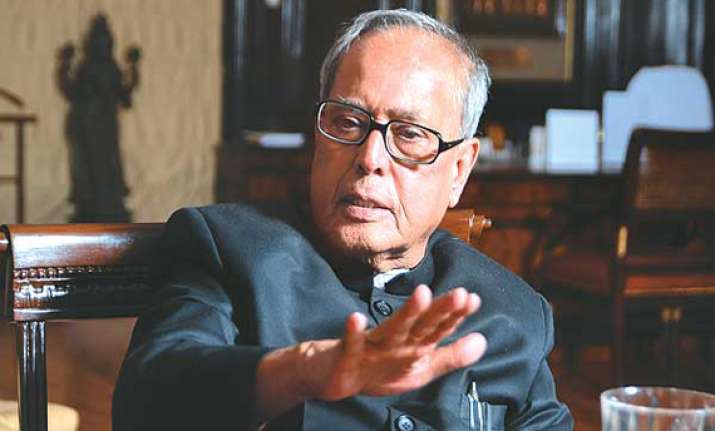 Kolkata, Oct 22 : Union Finance Minister Pranab Mukherjee tonight denied that the UPA government was penalising states ruled by non-Congress parties. 
"Absolutely wrong," Mukherjee said when his reaction was sought to Tamil Nadu Chief Minister Jayalalithaa's comment that the Central government seemed to be "hell-bent on penalising non-Congress governments".  "She should have come (at the National Development Council meeting) and made her statement," he told reporters here.

Jayalalithaa did not attend the NDC meeting at New Delhi today and her speech was placed before the meeting. 
On framing of charges against former Telecom Minister A Raja, DMK MP Kanimozhi and others and DMK's reported reaction that the party would fight a legal battle, Mukherjee said, "Of course, legal battle is to be fought." "Charges have been framed. The court has framed the charges. Now it is legal battle. Legal battle will be fought," he said.

A Delhi Court today framed charges against Raja,Kanimozhi, 15 others including top corporate honchos in the multi-crore 2G spectrum scam. PTI