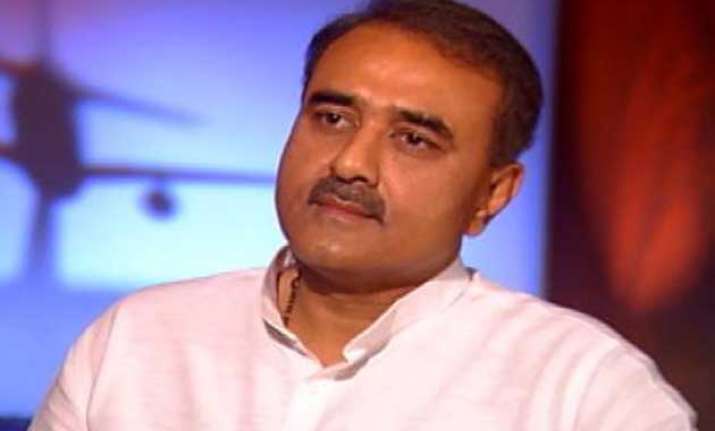 New Delhi: Eyebrows were raised at a felicitation function here Tuesday for newly-elected Lok Sabha MP from Trinamool Congress and India's former football captain Prasun Banerjee organised by All India Football Federation president Praful Patel.
There were whispers wondering whether there was a political significance to the gathering, though only four Trinamool MPs turned up for the function.
Patel was quick to say that Prasun was being felicitated because of his connection to football and the Trinamool MPs were invited to discuss about the need for better infrastructure for the game in West Bengal.
Asked if the gathering was sending out a positive signal to the UPA, Patel was quick to deny the suggestion.
"No, no, don't look at it that way and read too much into it. It should be a happy signal for football," Patel told IANS.
Trinamool, which was a key ally of the UPA, stormed out of the coalition last September over what it called "anti-people" policies.
Patel, a senior Nationalist Congress Party leader and union minister for heavy industries in the United Progressive Alliance government, reached out to Trinamool supremo and West Bengal Chief Minister Mamata Banerjee, asking her to create better infrastructure for football in her state.
Patel made an impassioned appeal to Mamata Banerjee and Trinamool MPs to come out in a big way to support the game in the state.
"I want to appeal to the chief minister that she should support the game in West Bengal. Recently Goa has declared football as the state's main sport. I request all the Trinamool MPs to help us (AIFF) to get better infrastructure in the state," he said.
"One Salt Lake Stadium is not enough. Moreover, it is a multi-purpose stadium where everything is organised -- from football, athletics to A.R. Rahman night. This must stop. And it is also a big stadium and difficult to fill. I would request the state government to come up with smaller stadiums of international standards," said Patel.