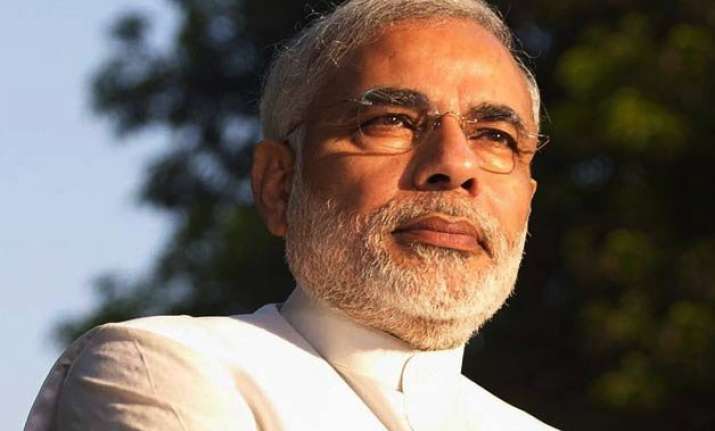 New Delhi: Prime Minister Narendra Modi tonight promised to do everything possible to make enterprise and innovation easier so that India emerges as an innovation hub and keeps pace with the fast changing world.
"The world is changing, quicker than ever before and we cannot remain oblivious to that. If we don't innovate, if we
don't come up with cutting edge products there will be stagnation," he said in a 'Digital Dialogue', and added, "On the part of the government, I assure absolute support."
Responding to numerous suggestions with regard to digitalisation received through the day on a specially-created platform on social media, Modi said, "We are doing everything possible to make enterprise and innovation easier. We have covered substantial ground in the last 14 months and want to do a lot more in the future."
He said his government wants India to emerge as the innovation hub where the next big ideas emerge, driven by the power of technology.
Exhorting people to keep innovating as "innovation is what will help us grow faster", the Prime Minister particularly encouraged the start-ups, saying they are "the engines of exponential growth, manifesting the power of innovation".
He said that several big companies of today are start-ups of yesterday. "They were born with a spirit of enterprise and adventure kept alive due to hard work and perseverance and today have become shining beacons of innovation," he noted.
To a question on challenges to the road map of Digital India, Modi said, "When we have taken up such an ambitious initiative and that too at such a large scale, there will be several challenges. But, we should neither underestimate these challenges nor should we get overwhelmed by them. We must be laser-focused on our Mission and that is what we are doing."
Talking about the challenges, he mentioned access and affordable access as also skills and knowledge.
"We have to empower our citizens with the skills and knowledge to use digital applications and services. We also have to volunteer time and effort to share digital skills so that our fellow citizens who have recently been digitally empowered get to know how to use this powerful medium and are able to get the maximum out of this medium," he added.
Another challenge, he said, is reforming the citizen-government interface and the processes of governance.
"A Digital-First model of governance will not only bring in efficiency and transparency but also will also dramatically reduce corruption," he said.
One more challenge is innovation and keeping pace with the latest in technology, Modi said. "Everyday, there are new innovations that is making some pieces of technology obsolete.
It is in this fast-changing technology environment that we must realise the Digital India goals," he added.