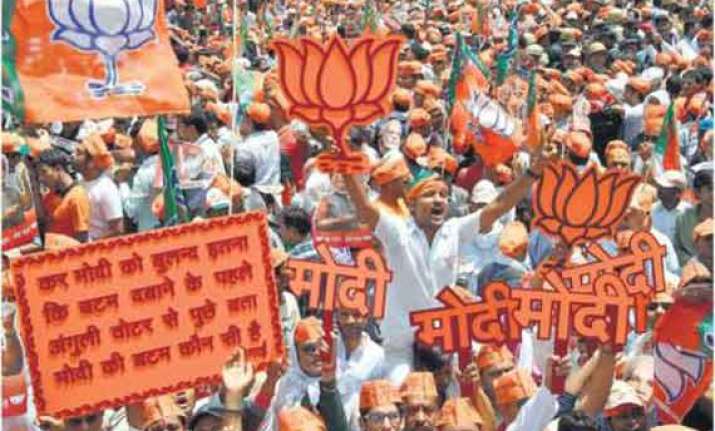 Varanasi: As political temperature hots up in this ancient temple town for the blockbuster fight, large number of volunteers of all three major players -Congress, BJP and Aam Aadmi Party- have streamed into the city from across the country to add muscle to the campaign of their candidates.  
Scores of AAP volunteers have been running an aggressive door-to-door campaign for last one month but now a sizeable number of Congress and BJP workers from various states have joined their local counterparts in the battle of ideologies.  
BJP's Prime Ministerial candidate Narendra Modi is facing challenges from AAP's Arvind Kejriwal and Congress' Ajay Rai, a Varanasi local and the MLA from nearby Pindra assembly seat.  
With just two days left for campaigning to end, Congress and BJP workers have been arriving here in hordes by train and bus to ensure victory of their respective candidates. Polling here will take place on Monday.
"I have come here to campaign for Modiji as the country needs his leadership. I came on my own and have been campaigning here for last four days," said Ramesh Srivastava, a BJP worker from Bhopal.