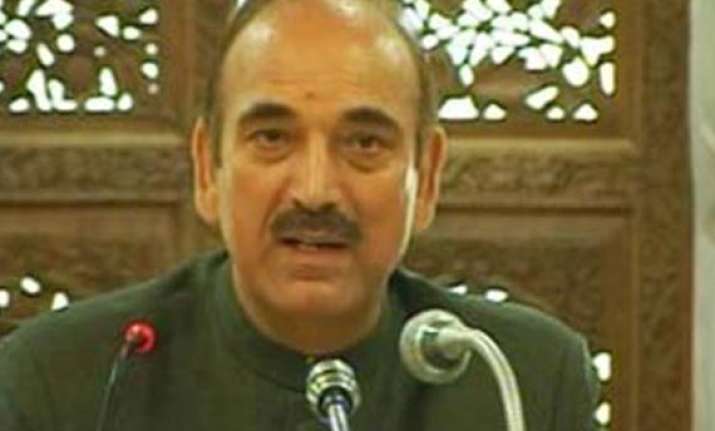 New Delhi: Union Minister Ghulam Nabi Azad today claimed that some sections of the media had joined rival political parties in denouncing the achievements of the UPA government.
"Political parties, joined by an overwhelming section of the media, are denouncing the work which UPA has done... The country is being misled by political parties about what we have done," Azad said at an event organised here by NSUI.  
Stray incidents were blown out of proportion and given wide publicity while path-breaking decisions were not even mentioned, he alleged.
Azad lauded the programmes and welfare schemes launched by the UPA government and said it had carried out unprecedented developmental work, which sections of the media had chosen to ignore.
"Today, society has become such that you show some untruth on TV ten times and people believe it. Say a lie a hundred times in a public meeting and people think it is true," he said.