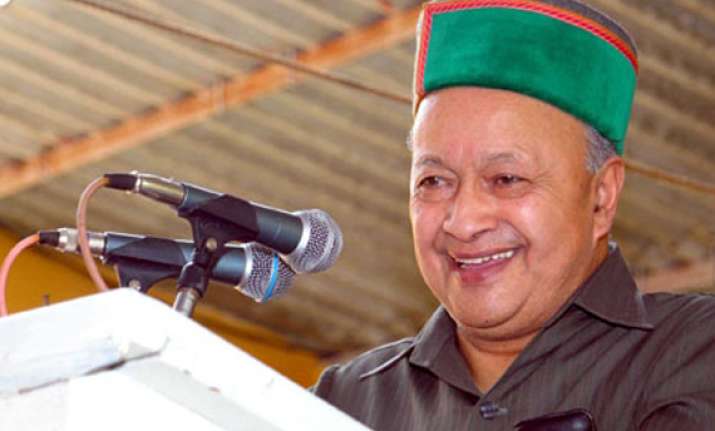 New Delhi, Jun 25: In the wake of framing of charges against Union Minister Vir Bhadra Singh in a graft case, the BJP today said he should tender his resignation and if he refuses to do so Prime Minister Manmohan Singh should sack him immediately.
"BJP demands that Vir Bhadra Singh should resign immediately. If he refuses to do so, Prime Minister Manmohan Singh should sack him", party spokesperson Jagat Prakash Nadda said.
Nadda, who was a minister in the BJP government in Himachal Pradesh till recently, said charges have been framed against half of the Union Ministers in the UPA government and the process is underway for several others.
In Shimla, Special Judge B L Soni, who had reserved framing charges on conclusion of arguments on June 6 last said that sufficient evidence existed for framing of charges against Singh and his wife in the "infamous" CD case in which they were allegedly having a conversation with IAS officer Mohinder Lal and some industrialists regarding monetary transactions.
The special court framed charges under section 120 B of the IPC and section 7,11 and 13 of Prevention of Corruption Act (PCA) against 78-year-old Singh.
Singh was Himachal Chief Minister when the purported conversation took place.
Nadda said A Raja, Vilasrao Deshmukh and Suresh Kalmadi were some of the leaders in the UPA dispensation who were involved in scams.
BJP Vice-President in-charge of Himachal Pradesh Kalraj Mishra said there have been scams after scams in the UPA-II government and this case is the latest addition to the series.