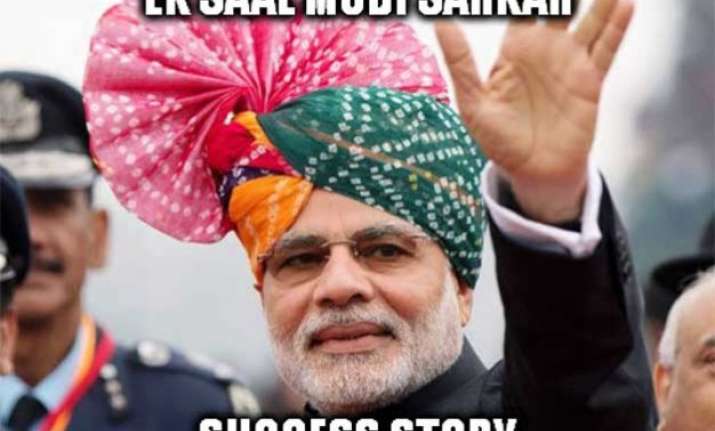 Prime Minister Narendra Modi is celebrating the first anniversary of his government by showcasing the work done in last one year through the campaign "Saal Ek Shuruat Anek".
Opinions differ on what BJP-led NDA government has scored so far on its poll promises, and whether 'Achche Din' have arrived or not.
However, the year continued to buzz with Narendra Modi's impressive political speeches, 18 foreign tours and ambitious schemes like Jan Dhan Yojna, Beti Bachao Beti Padhao, Make in India, Swachch Bharat Abhiyan etc.
On the other hand, losing Delhi Elections, controversy on Land Bill and insecurity among minorities are some of the issues which went against the NDA, the first full majority government in last 30-years.
Nevertheless, within a year, Narendra Modi has attained a stature both within India and abroad which no other Indian Prime Minster has enjoyed in the past.
Here are Top 10 success stories of Prime Minister Narendra Modi:
1. International Recognition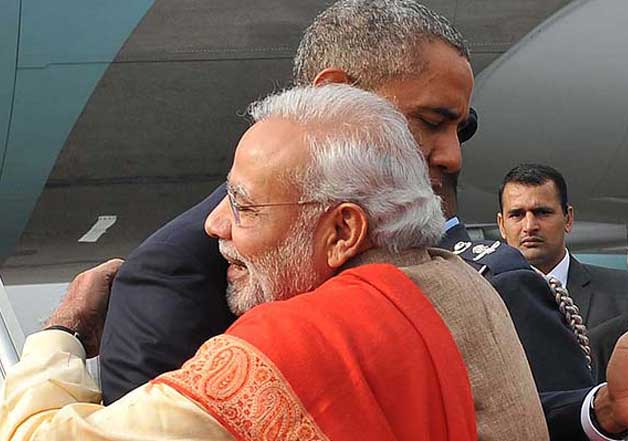 Within a short span, Narendra Modi has successfully cultivated friendly relations with several International leaders.
His warm hug and 'Chai Pe Charcha' with US President Barack Obama and selfie diplomacy with Tony Abott, Chinese Premiere and Mongolian President went a long way in  striking a personal chord with these leaders.
2. Scam-free Governance
While Coalgate and Telecom Scam were the main factors leading to Congress' massive defeat in the Lok Sabha elections, the first year of NaMo government remained free from any type of scam, corruption or any other unwanted charge.
In his speech at Mathura, PM Modi referred to it as one of the biggest achievements of his government.
3. Diesel Deregulation
Freeing up diesel prices to move with the global market is one of the unpopular political decisions yet significant moves taken by the Narendra Modi government.
Letting the international market decide on fuel price potentially saved billions of dollars of government's money as well as present fair picture to the consumers.