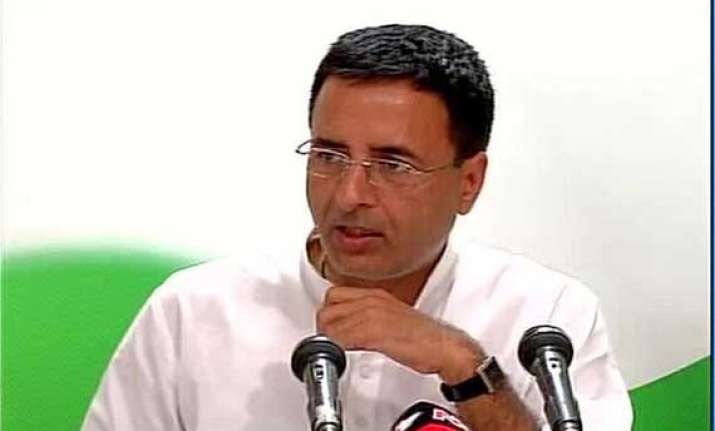 New Delhi: Congress today saw "lack of content" and "repeat of rhetoric" in Prime Minister Narendra Modi's first speech in the Lok Sabha, saying he should have unveiled the road map for delivering on promises made in the President's Address to Parliament.
"Instead of making promises, time has now come for concretised action.... The reply of the Prime Minister could have had far more content and a plan and a roadmap for delivery of the promises that the President had made in his Address to the Joint Sitting of Parliament.  
"That is what we, as the Opposition, expected from the PM.  A roadmap for the delivery of those promises should have been unleashed and unveiled by the PM. Unfortunately he chose not to do so but repeated the rhetoric," party spokesperson Randip Surjewala told reporters at the AICC briefing here.  
Surjewala, at the outset, however said that he is not doubting the intention of the government to implement the measures they promised.
Exhorting to shun pessimism, the Prime Minister today said in Parliament that his government would focus on uplift of the poor while working for development of all sections, including Muslims, and promised to take along every political party and state to make the country prosperous and powerful.
In his first speech in the Lok Sabha, he talked about his "dreams" of ensuring the country's progress and converting the image from "scam India" to "skills India" through "cooperative federalism".
Replying to the debate on Motion of Thanks to the President's Address, Modi asserted, "We can bring about change" but "I don't want to move forward without you (Opposition). I don't have to move forward on the basis of numbers but on the basis of collective decision-making."