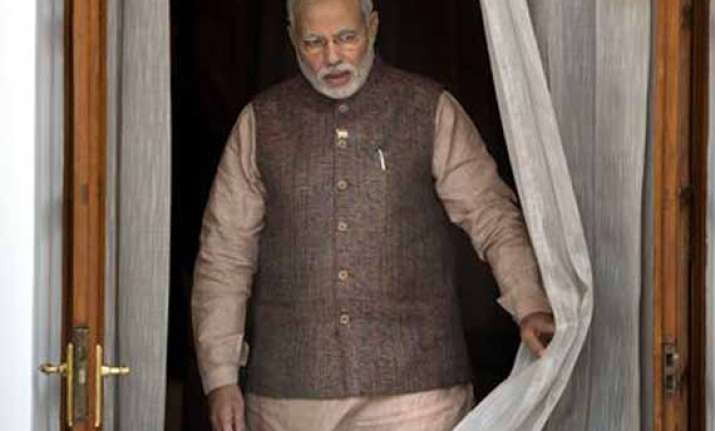 New Delhi: The Prime Minister Narendra Modi today moved into his official residence at 7, Race Course Road.
Narendra Modi will be the first Prime Minister who will reside in 7, RCR residence without his family members.
What came as a surprise to the PMO officials was the fact that the new Prime Minister did not ask for any changes to be made before he actually moves in. According to officials, normally the new occupants of government houses seek several modifications. 
The PMO officials, however pointed out that the residence, vacated by former Prime Minister Manmohan Singh last week, needs only a coat of paint and some cleaning of the furniture and curtains and that no new furniture or decor is required.