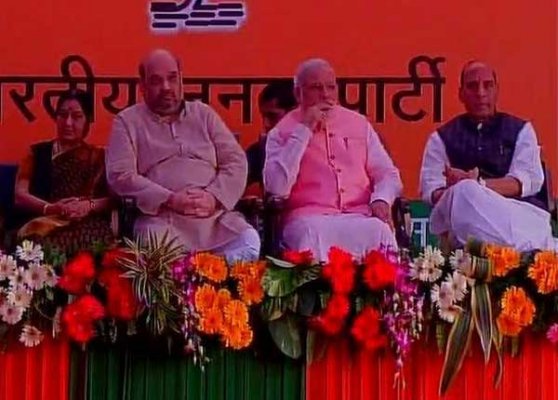 New Delhi: Prime Minister Narendra Modi has arrived 9, Ashoka Road, adjoining the Bharatiya Janata Party (BJP)'s headquarters office in central Delhi, on the invitation of party chief Amit Shah to attend the 'Diwali milan'.
Modi was received by Shah at the entrance of the venue from where the latter escorted the Prime Minister to the dais directly.
Scores of senior journalists and senior BJP leaders including Rajnath Singh, Sushma Swarj, Arun Jaitley are at the site.
A BJP leader said that the Prime Minister will interact 'informally' with the journalists.
BJP Parliamentary Board members are also attending the meet.
It is believed that Shah will discuss about the BJP's future plan in the backdrop of party's spectacular performance in the recently concluded assembly elections in Maharashtra and Haryana.