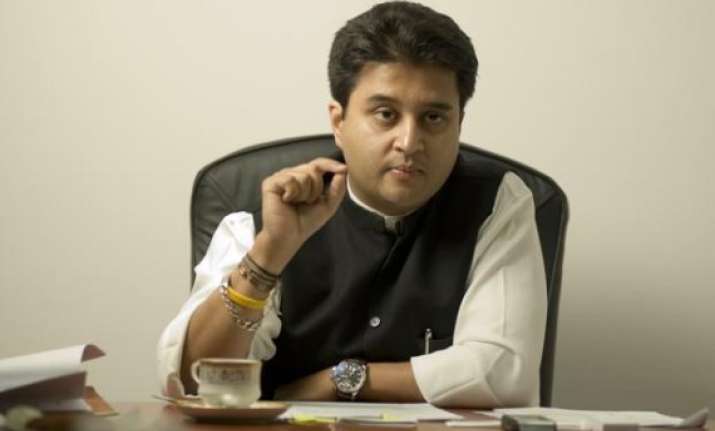 Bhopal: Former Union minister and MP Jyotiraditya Scindia demanded here today that Prime Minister Narendra Modi should make a statement in Parliament about his government's stand on the issue of religious conversions by some organisations.
"He (Modi) is not merely the Prime Minister of a particular political party but the entire nation and every section of the society. Therefore, he must give a statement in Parliament on the issue of religious conversions to clarify his government's stand on such a sensitive matter," Scindia told PTI.
The Congress leader was here to dedicate a road near Bhopal Airport named after his father and former Union minister, the late Madhavrao Scindia.
Answering a question, he said that an attempt is being made in this country to polarise society and the same is reflected in statements by BJP ministers, MPs and MLAs on sensitive issues.
"It is reflected in the way ministers, MPs and MLAs give statements to damage the country's secular credentials with an aim to polarise the country," he said.
"I can't even think of using such a language that these leaders openly do," Scindia remarked.
The Opposition has stalled the Rajya Sabha on the issue of religious conversions demanding a statement from the Prime Minister, after reports of alleged attempts to convert people surfaced from Agra.
Referring to lowering of petrol and diesel prices in the country, he said that there is a decline of nearly 45 per cent in global crude oil prices, but the same has not been passed on to consumers.
He said that Congress workers in Madhya Pradesh have to work hard from "top to bottom and from bottom to top" at all levels, to fight the BJP.