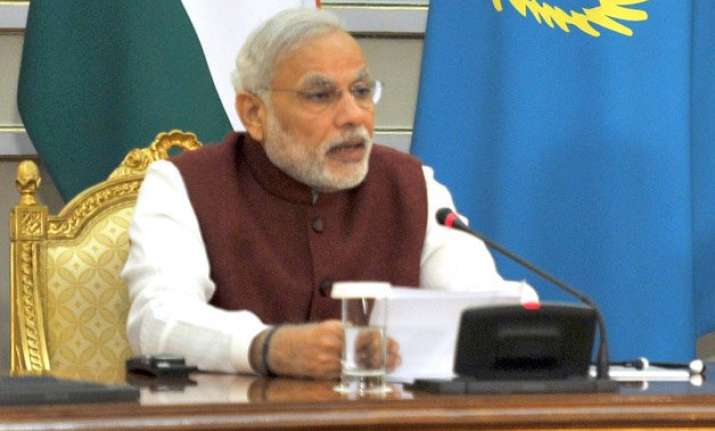 Ufa (Russia): Prime Minister Narendra Modi will today attend the seventh BRICS (Brazil, Russia, India, China, South Africa) summit in Ufa.
The BRICS summit, which begins today, will see an official welcome as well as the customary meeting that leaders have with the members of the BRICS business council.
The theme of this summit is ` BRICS partnership: A powerful factor for Global Development`, which covers both political and economic issues.
However, the emphasis is on economic cooperation.
The Prime Minister will also be participating in the meeting of the Shanghai Cooperation Organisation (SCO).
Modi, who arrived in Ufa yesterday, interacted with the Russian President Vladimir Putin, before holding an 85-minute-long meeting with Chinese President Xi Jinping.