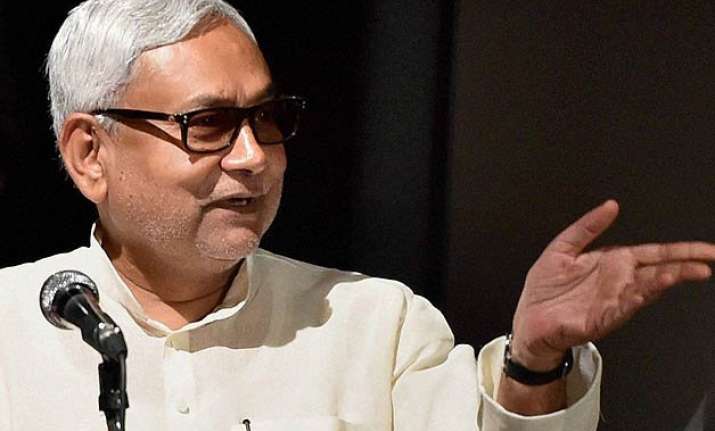 New Delhi:  Bihar Chief Minister Nitish Kumar on Sunday described the Narendra Modi government as a "union Twitter government that listens, acts and responds only on twitter".
"Finally we have a government that could be truly called a 'Union Twitter Government' that listens, acts and responds only on twitter," Nitish Kumar wrote on twitter.
He asked Modi to explain what he did for the farmers of the country in the past one year and accused him of doing nothing vis-a-vis providing enhanced minimum support price for farm produce.
Nitish Kumar said it was "heartening" that Modi started his speech at a rally in Bihar taking cognizance of his (Nitish) tweets.
"Modiji, even though you didn't answer my questions, (it) was heartening to see you open your speech at Muzaffarpur taking cognizance of my tweets."
Nitish Kumar also took a jibe over Modi's promise not to give election ticket to anyone with criminal background.
"Modiji, you spoke passionately of decriminalising politics, but conveniently forgot and did nothing in a year.
"We commit no ticket to criminals. Now, show courage and commit to this in Bihar today," he said.
The Janata Dal-United leader reminded the prime minister that people of the country were still waiting for the Rs.15-20 lakh he had promised before general elections last year.
Bihar's assembly elections are due later this year.