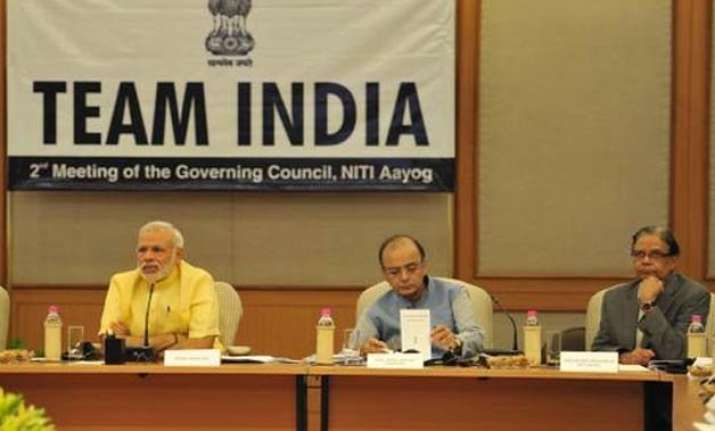 New Delhi: Prime Minister Narendra Modi today chaired the second meet of the Governing Council of NITI Aayog at his official residence 7, RCR.
The meet, which is underway at his residence, will discuss the contentious Land Acquisition Bill and also deliberate on issues like poverty, health and centrally sponsored schemes (CSS).
Chief Ministers of Congress ruled states besides Uttar Pradesh CM Akhilesh Yadav and West Bengal CM Mamata Banerjee, skipped the high-level meet convened by Modi.
Meanwhile, Tamil Nadu J Jayalalithaa, who also didn't attend the meet, sent a written speech.
Bihar Chief Minister Nitish Kumar is present at the meet.
Modi has called a meeting of NITI Aayog's Governing Council, of which all Chief Ministers are a part, with the Land Acquisition Bill as the main agenda.
The Land Bill was key issue which had brought the Opposition together in the last session of the Parliament.
The Governing Council, which comprises all Chief Ministers and Lt Governors of Union Territories, is headed by Prime Minister.
The council is also likely to review the work done by three sub-groups of chief ministers and two task forces under the NITI Aayog.
Later in the day, the Prime Minister will also chair a separate meet of Chief Ministers of North Eastern states including Sikkim.