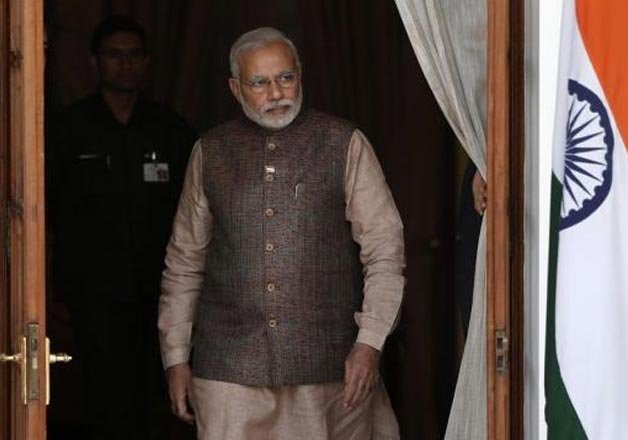 Varanasi: Prime Minister Narendra Modi arrived in his Lok Sabha constituency here tonight for taking part in the birth anniversary celebrations of the 15th century Dalit poet and mystic Ravidas besides attending the convocation ceremony at the Banares Hindu University (BHU) tomorrow.
The Prime Minister arrived here in a special aircraft from Kolkata, where he had inaugurated the centenary celebrations of the Gaudiya Math.
At the Babatpur airport, where his aircraft reached at 10.30 pm, 25 minutes behind schedule, the Prime Minister was received among others by Uttar Pradesh Governor Ram Naik, state minister Durga Prasad Yadav and a number of BJP leaders.
He will be spending the night at the guest house of the Diesel Locomotive Works (DLW).
Modi is scheduled to visit the Ravidas Mandir, a temple built by followers of the Dalit poet and mystic, before going to BHU where he will be attending the convocation ceremony.
Speculations are rife that the Prime Minister might visit any of the fabled ghats along the banks of the river and pay obeisance at one of the myriad temples to which this ancient temple town owes its renown.
However, there has been no official confirmation of the same so far.
This is the sixth visit of Modi to his Lok Sabha constituency after he became the Prime Minister in May 2014. His last tour was a month ago, on January 22.
The tour comes just ahead of Parliament's Budget Session, scheduled to commence on February 23 which is expected to be stormy in view of the politically surcharged atmosphere prevailing in the country.