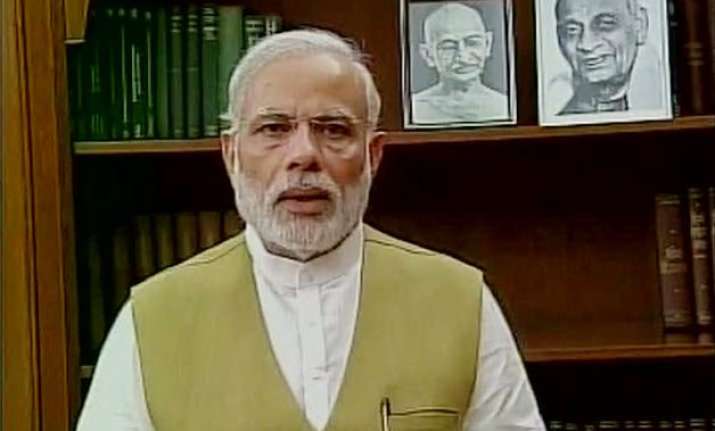 New Delhi: Prime Minister Narendra Modi today issued an appeal to people of Gujarat asking to maintain peace in the state.
PM 's appeal comes in the wake of the violence that erupted after the crowd led by Hardik Patel, assembled to demand reservation for Patels in the state, became violent.
Here goes the full text of PM Modi's appeal:
My Dear Brothers and Sisters of Gujarat,
Since yesterday, the type of atmosphere that is building up in the land of Mahatma Gandhi and Sardar Patel, the manner in which violence is being used as a tool... we all know that violence serves no purpose.
We have always believed that the development of the state is possible only if we all walk together and stay united.
 
It is my appeal to my brothers and sisters that the occasion calls for a single mantra – "peace". Each and every issue can be resolved through talks.
We all should follow the spirit of democracy. We must work together to solve problems through talks and to contribute in efforts to take Gujarat to new heights. This is my humble request to all the brothers and sisters of Gujarat.