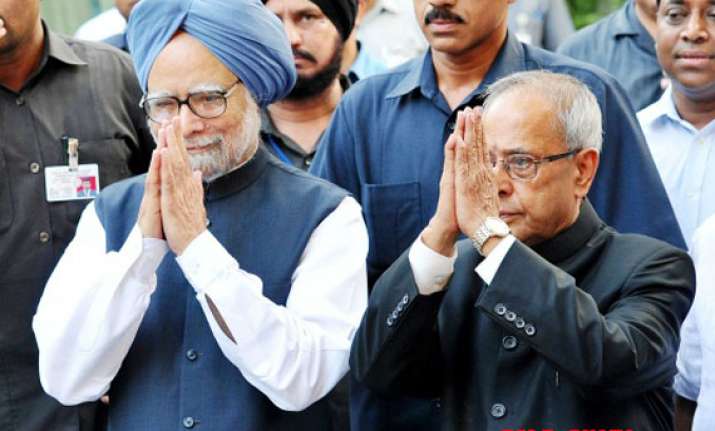 New Delhi: Prime Minister Manmohan Singh Wednesday met President Pranab Mukherjee over the ordinance that proposes not to disqualify convicted lawmakers, whic has created much controversy.
Manmohan Singh went to Rashtrapati Bhavan to meet the president following the Congress Core Committee meeting attended by Congress chief Sonia Gandhi and other senior party leaders.
The prime minister also called a cabinet meeting Wednesday to review the controversial ordinance publicly trashed by Congress leader Rahul Gandhi.