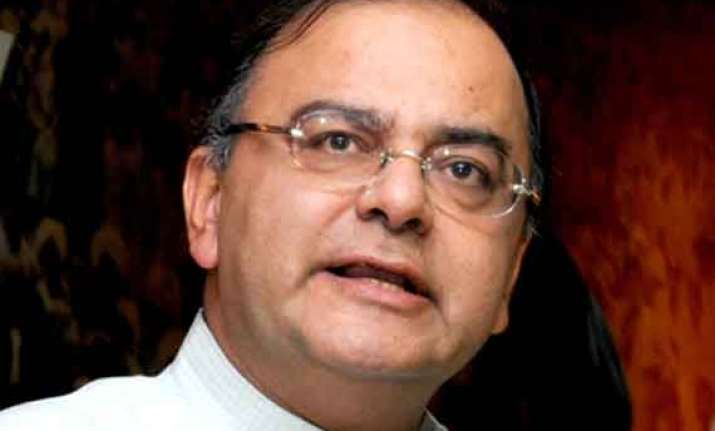 Amritsar: A day after Manmohan Singh dismissed the Modi wave as a creation of the media, BJP leader Arun Jaitley today said the Prime Minister may be a "myopic" not to see the "support" for the BJP Prime Ministerial nominee.
He also said that Gandhis were "all at sea" as against the support for the Gujarat Chief Minister.  
On Singh's utterance on Narendra Modi, he said the Prime Minister had reacted to the "obviously visible Modi support" by suggesting that he saw no Modi wave in the country.
"Manmohan Singh may be myopic not to see a Modi wave," he said and asked, "that is it that he sees it but can't admit it?"
The Prime Minister had yesterday dismissed the "Modi wave" as a creation of the media.