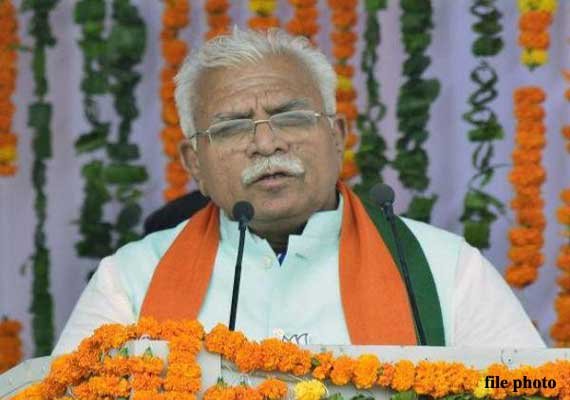 New Delhi: Prime Minister Narendra Modi today congratulated BJP's first Chief Minister of Haryana Manohar Lal Khattar and expressed hope that he and his team will lead the state to new heights in the coming years.
"Congratulations to Shri Manohar Lal Khattar on taking oath as Haryana CM.
"I wish Shri Manohar Lal Khattar & his team the very best in taking Haryana to new heights of progress in the coming years," Modi tweeted soon after Khattar took oath as the Chief Minister.
Modi along with a galaxy of BJP leaders including party chief Amit Shah, and veteran leaders L K Advani and Murli Manohar Joshi were present as the ten-member ministry was sworn in at a ceremony in Panchkula by Governor Kaptan Singh Solanki.
Several Union ministers and chief ministers of four BJP ruled states were present on the occasion.
The 60-year-old Chief Minister, an RSS pracharak, shares proximity with Modi.
Six cabinet ministers, including a woman MLA Kavita Jain (Sonipat), and three Ministers of State (Independent Charge) were also sworn in at the event attended by a large number of people.