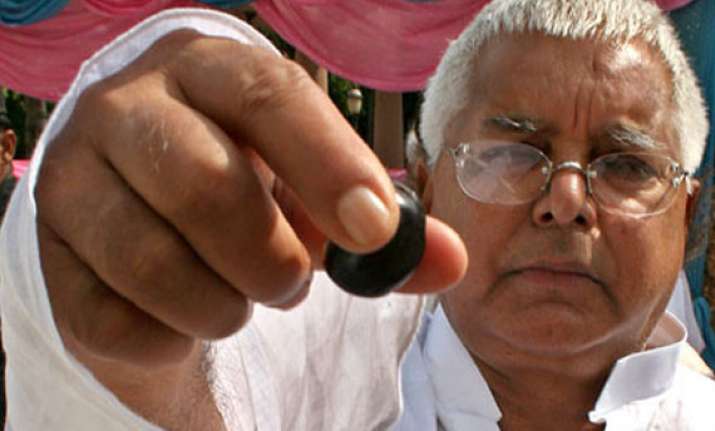 Ranchi: A public interest litigation has been filed against the comforts that Lalu Prasad is allowed in Birsa Muna jail in Ranchi where he is imprisoned after being convicted in fodder scam.
"As per the jail manual, relatives can meet a prisoner once in 15 days. Jail manual 1001 says there should be no political discussion in the jail. Lalu Prasad meets around 100 people, including political leaders, everyday. He holds political discussions in jail," said Rajiv Kumar, the lawyer who filed the PIL.
Not only this, Lalu's comfortable life style inside Birsa Munda jail in Ranchi has alarmed Jharkhand Police.