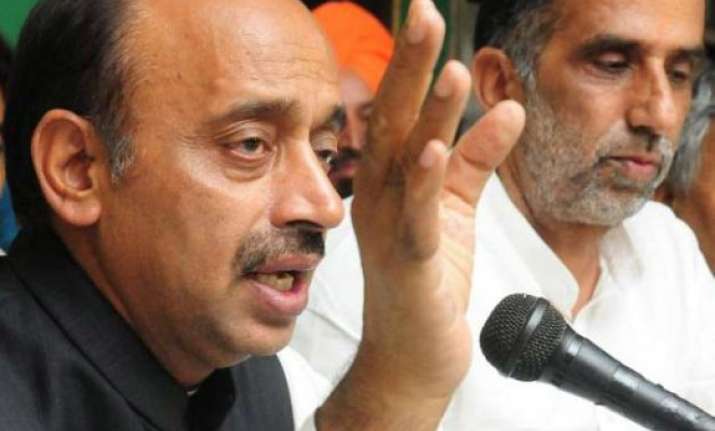 New Delhi: Raising serious concerns over the implementation of the odd-even scheme, senior BJP leader Vijay Goel today said that the people in the national capital are "scared" of formula which should have been launched by the government after six months of preparation.  
Goel, the former Delhi BJP chief, said that the present formula will reduce pollution by only "2-4 per cent" and the Delhi government is "not doing anything" about dust, heaps of garbage, trucks entering Delhi from NCR areas and construction sites which "contribute to 43 per cent of total pollution" in the city.
"People in Delhi are scared of odd-even scheme and the government should have implemented it after six months of preparation," he said.
The Rajya Sabha MP, who rode a bicycle to pay obeisance at Hanuman temple in Connaught Place, said he chose this mode of transport today to show that the government can control pollution with people's participation.
Questioning the success of the odd-even scheme, he said the AAP government will accuse Modi government of working against the scheme if it "fails".
"How can a scheme which is based on such "dishonesty" can succeed?" he questioned.
Former senior cop and BJP leader Kiran Bedi too expressed her reservations, saying that the odd-even formula was yet not put to "real" test.
"This is not the real test of the plan, because its holiday season. Schools are closed and many people have gone out of the city on holidays. Its first test will be when schools and offices will open after winter holidays," she said.