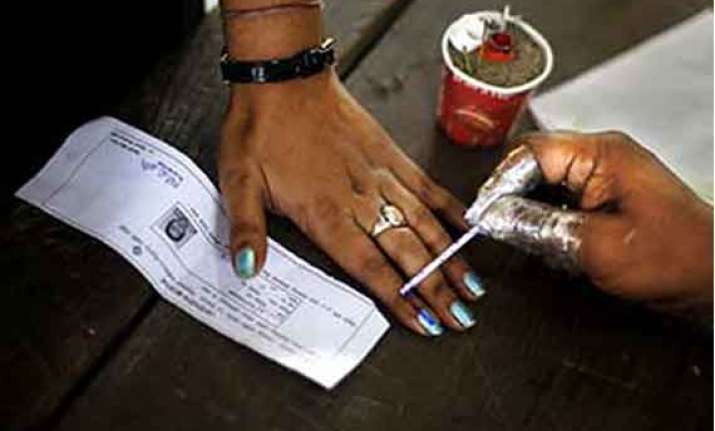 Mumbai: Voting started peacefully for the third and final phase of elections to 19 Lok Sabha constituencies across Maharashtra here Thursday morning, officials said.
A total of 338 candidates, including 24 women - and 119 independents, are in the race.
Top industrialists, businessmen, film stars and socialites are expected to exercise their franchise alongside slumdwellers, tribals, fishermen and migrants.
Some of the important candidates trying their luck are: union Minister Milind Deora, former union minister Gurudas Kamat, ex-journalist Sanjay Nirupam, state Tourism Minister Chhagan Bhujbal, activists Medha Patkar, Mayank Gandhi and Vijay Pandhare, Bollywood personalities Mahesh Manjrekar, M.R. Kamal Khan, Rakhi Sawant, Poonam Mahajan, celeb hotelier Farhan A. Azmi, and Bala Nandgaonkar.
Over 3.17 crore voters are eligible to exercise their franchise in the elections which include 16 general and three reserved constituencies for Scheduled Tribes, spread across parts of northern Maharashtra, Marathwada and coastal Konkan region.