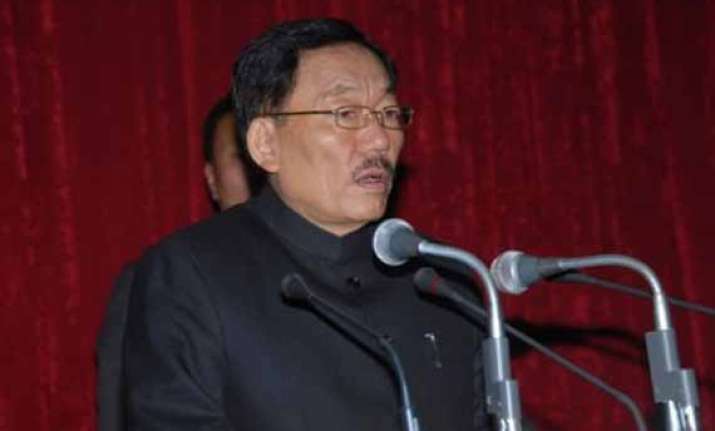 Gangtok: Pawan Chamling was today sworn in as Sikkim Chief Minister for the record fifth consecutive time.
Governor Shriniwas Patil administered the oath of office to Chamling and 11 ministers at a function in Raj Bhawan.
The Chamling-led Sikkim Democratic Front (SDF) had secured a two-thirds majority in the Assembly elections winning 22 seats out of 32.
He was yesterday elected as the SDF Legislature Party leader following which the Governor invited him to form the government.
In power since December 12, 1994, the 63-year-old Chamling has already completed two uninterrupted decades as the CM of the erstwhile Himalayan kingdom which had merged with India in 1975.