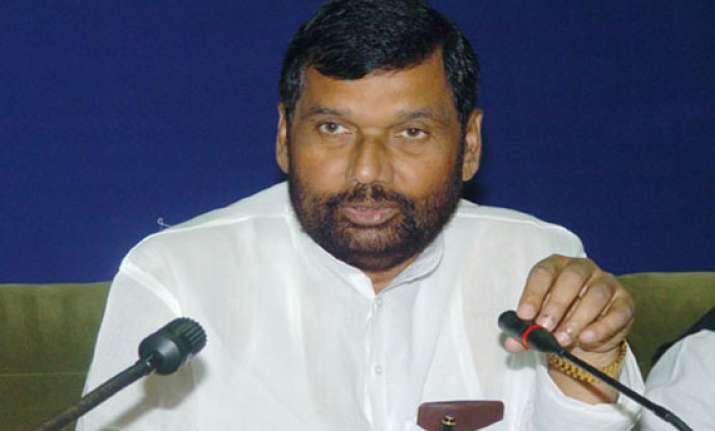 New Delhi: Lok Janshakti Party supremo Ramvilas Paswan returned to BJP-led National Democratic Alliance after 12 years, as BJP president Rajnath Singh announced an alliance between BJP and LJP in Bihar.
Paswan will meet senior BJP leader L K Advani and prime ministerial candidate Narendra Modi soon.
The LJP supremo told reporters that NDA would form the next government at the Centre and save the nation from crisis. "I was a part of NDA earlier too, and I am sure Modi will form the government this year. Modi is also by PM candidate".
Earlier during daylong consultations,  BJP leaders went to Lok Janshakti Party chief Ramvilas Paswan's residence, and later Paswan and his son Chirag went to BJP president Rajnath Singh's residence,  after which the alliance between the two parties was finally announced late last night.