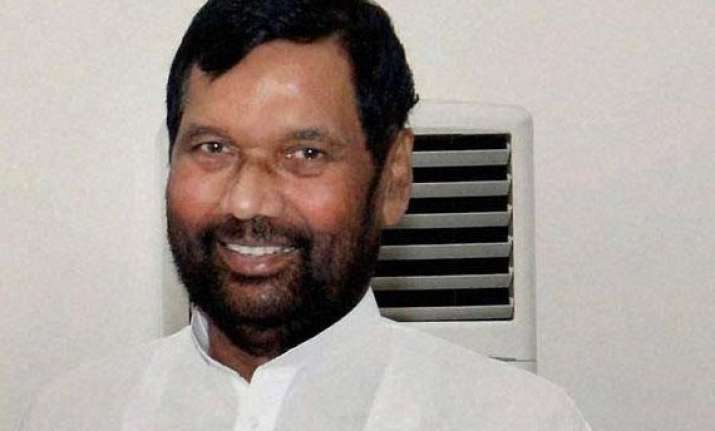 Ranchi: Union Minister Ramvilas Paswan today dared JD(U) leader Nitish Kumar to announce that his party would contest Bihar Assembly elections in 2015 under the leadership of Chief Minister Jeetan Ram Manjhi.
"If Nitish Kumar has courage, let him announce that Manjhi would lead the next elections," the Consumer Affairs, Food and Pubic Distribution Minister said in reply to a query at a press conference here.
To a query on AICC vice president Rahul Gandhi's recent criticism of Prime Minister Narendra Modi for 'handing' brooms to the people under 'Swachh Bharat Mission', Paswan stressed upon dignity of labour and cited examples of how people in the West do the job with dignity.
He asked, "You, me and many people are doing it. If Rahul Gandhi doesn't want to sweep, let him not. Who asks him to do?"
"Do you know where Sonia Gandhi and Rahul Gandhi stand now? They are nowhere. The Congress has not even got the post of leader of opposition," he said.