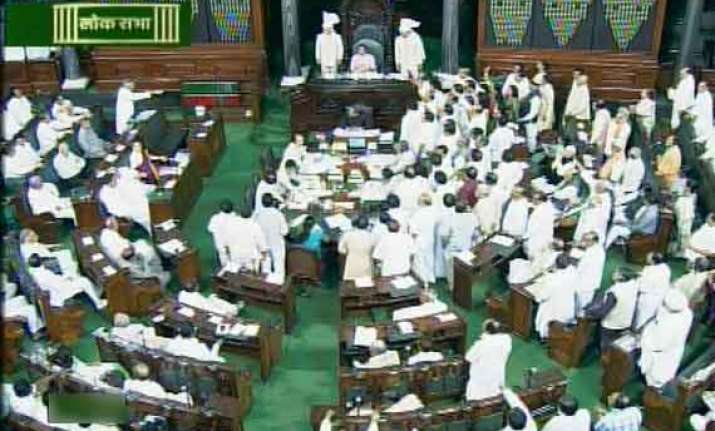 New Delhi:  Parliament was adjourned for almost an hour this morning as members trooped into the Well raising Telangana and other issues.
As soon as Lok Sabha assembled for the day and Speaker Meira Kumar paid tributes to a departed former MP Bheem Singh Patel, Congress members from Andhra Pradesh, including some central ministers, trooped into the Well.
They raised slogans to protest moves to carve out separate Telangana state.
Minister M M Pallam Raju stood in the aisle, while his ministerial colleague D Purandeshwari was in the Well.
AIADMK members were also in the Well protesting attacks on Tamil Nadu fishermen by Sri Lankan Navy.