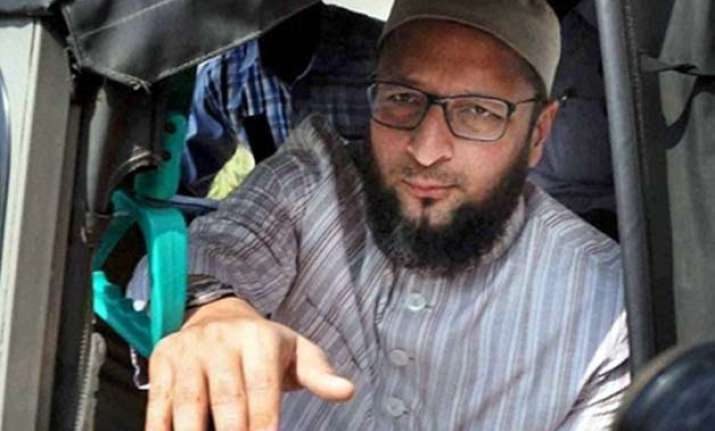 Hyderabad: Majlis Ittehadul Muslimeen chief Asaduddin Owaisi has made a controversial speech alleging that Mumbai serial blasts convict Yakub Memon is being hanged only because he belonged to a particular religion.
"The killers of Rajiv Gandhi and Beant Singh have the backing of political parties in Tamil Nadu and Punjab. Which political party is backing Yakub Memon?", he asked.
Owaisi said, the ruling Shiromani Akali Dal in Punjab has gone to the extent of pardoning Balwant Singh Rajoana, convict in Beant Singh assassination case.
"Two major political parties in Tamil Nadu are trying to prevent execution of Santhan, Murugan and Perarivalan, all convicted in Rajiv Gandhi assassination case. The government sat on their mercy petitions for many years, and ultimately their death sentences were commuted to life imprisonment", said Owaisi.
The MIM leader appealed to the Centre "not to indulge in religious discrimination".
"If you really want to execute, then execute all those death row convicts", he said.
Owaisi recalled how Yakub Memon surrendered before Indian authorities and helped in the serial blasts probe.  "I agree with Siddharth Varadarajan (journalist) who questioned why Yakub Memon should be hanged, when he has proved the involvement of Pakistan in 1993 Mumbai serial blasts".
The MIM leader demanded action on Sri Krishna Commission report. He alleged that the previous government and the present BJP government in Maharashtra has kept this report in cold storage.
"About one thousand people were killed in communal riots following the Babri Masjid demolition. Many police officers were booked under grievous charges, including murder. How many were convicted? All went scot-free."