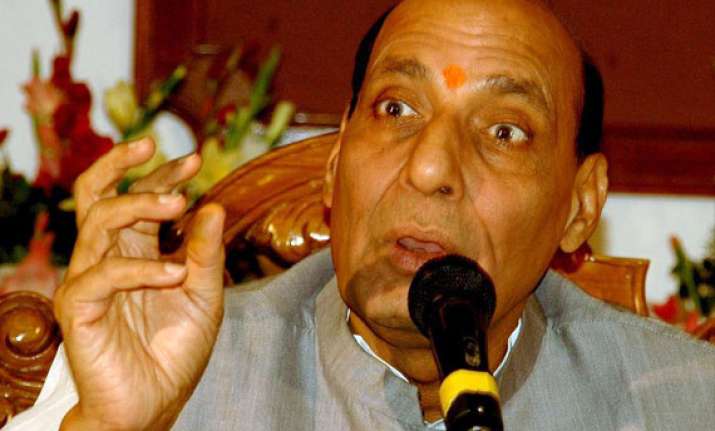 New Delhi: Shortly after the union cabinet Wednesday decided to withdraw the controversial ordinance and the bill to protect convicted lawmakers, BJP president Rajnath Singh said it was "better late than never" for the ruling party.
"It is better late than never for the Congress," Rajnath Singh told a TV channel, adding that the government should have called an all-party meeting before passing the ordinance.
Stating that the "BJP urged the president not to sign the ordinance," he thanked President Pranab Mukherjee for listening to his party.
Another BJP leader, Ravi Shankar Prasad, said pressure from his party and from activists led to the cabinet reversing its decision.