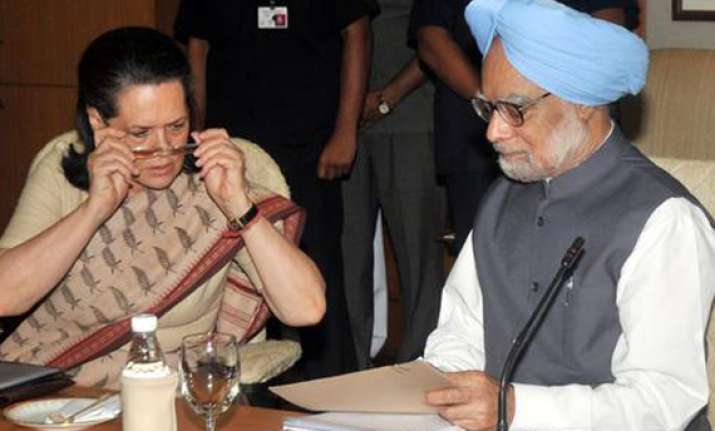 New Delhi: The government may be all set to withdraw the controversial ordinance on convicted lawmakers with the Congress Core Group poring over the matter in the wake of Rahul Gandhi's denunciation of the Cabinet move last week.
Prime Minister Manmohan Singh, who returned home after a week-long visit to the US when Rahul publicly trashed the ordinance, received the Congress Vice-President at his residence this morning before a meeting of the Congress Core Group.
The Core Group, that included party chief Sonia Gandhi and the Prime Minister besides Home Minister Sushil kumar Shinde and Ahmed Patel discussed the issue. The meeting is believed to have felt that it would be better for the government to withdraw the ordinance in view of public sentiments against it.
With Rahul making a public issue of it, the option for the government appeared very little, sources said.