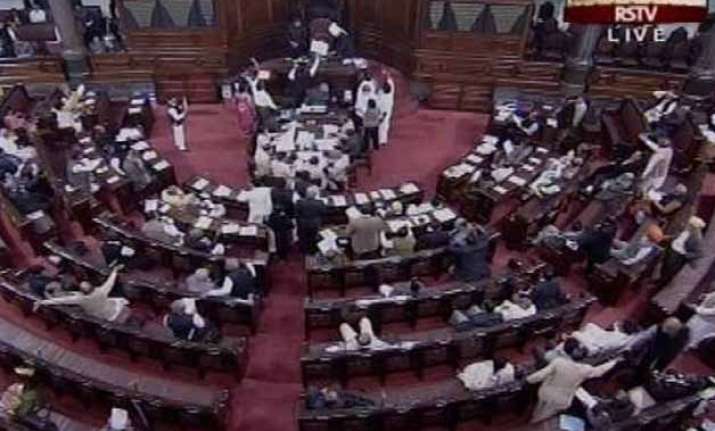 New Delhi: The Rajya Sabha yesterday decided to send Mines & Minerals Bill to a Select Committee, thanks to the Opposition for stalling the passage of the bill which seeks to replace an ordinance brought by the government.
The Mines and Minerals (Development and Regulation) Amendment Bill, 2015, was yesterday taken up by the Upper House for consideration and passing but the Opposition, which outnumbers the ruling NDA in the Rajya Sabha, forced the government to refer the legislation to a Select Committee.
When Finance Minister Arun Jaitley pressed that the bills needed to be passed soon to replace the ordinance, an adamant Opposition said it will put to vote a motion for sending the bill to a Select Committee.
Meanwhile, the fate of contentious Land Bill, which was passed by the Lok Sabha yesterday, hangs in limbo with Opposition leaders in the Upper House hinting that they would try and send the legislation to a Standing or Select Committee.
The government has an option of calling a joint session of both Houses to pass the bill but, in case, if Opposition successfully managed to implement its plan of a similar course of action in case Land Bill, when it come up for consideration in the Rajya Sabha, it will also stall the government's plan to call a joint sitting.
A joint session of Parliament can't be called till the Select Committees submit their reports and the Rajya Sabha takes a final view on these Bills.
The Lok Sabha yesterday passed the Right to Fair Compensation, Rehabilitation and Transparency in Land Acquisition, Rehabilitation and Resettlement Bill, 2015, amid a walkout by opposition parties even as the government moved nine amendments to address concerns raised by farmers.
Shiv Sena, an ally of the BJP, abstained during the voting.
The Bill will replace an ordinance promulgated by the government in December last year which amended the earlier law passed by the Congress-led UPA-II government in 2013.