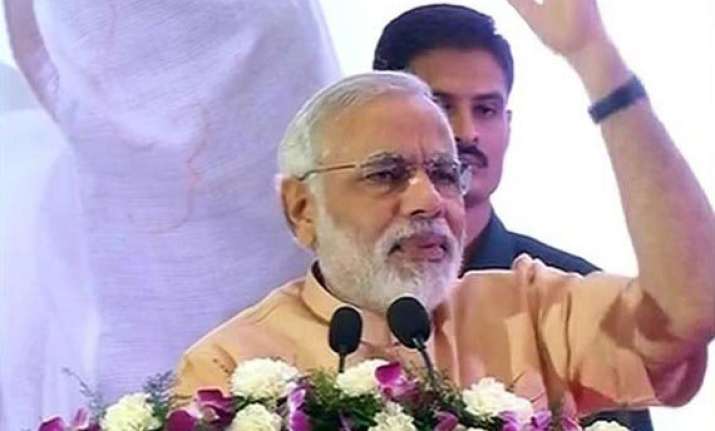 Sonepat (Haryana): Prime Minister Narendra Modi today said the opposition and former ally Shiv Sena, which had accused him of leaving work in Delhi and concentrating on election rallies, are "crying" because of the massive public wave he is generating.
He also attacked INLD chief Om Prakash Chautala for his reported remarks that he will run the Haryana government from inside the Tihar jail.
"During the Lok Sabha election campaign, I never saw people crying because I was addressing rallies. But now, I see people are crying that I am addressing rallies in Maharashtra and Haryana," he told a public rally here.  He, however, did not name Shiv Sena which has questioned Modi's logic of concentrating on Maharashtra politics when Pakistani forces are shelling Indian villages in Jammu and Kashmir.
Modi claimed that the worry for them is the massive public wave the rallies are generating. "The wave will not spare the Congress party," he said.
Sena had yesterday said Modi is leaving his work in Delhi to hold rallies in Maharashtra and questioned the work done by him for the state after becoming the Prime Minister.  Sena also told its estranged ally BJP that frequent visits of the Prime Minister for campaigning was denting the state's coffers.
NCP chief Sharad Pawar had also questioned Modi's rallies in Maharashtra.