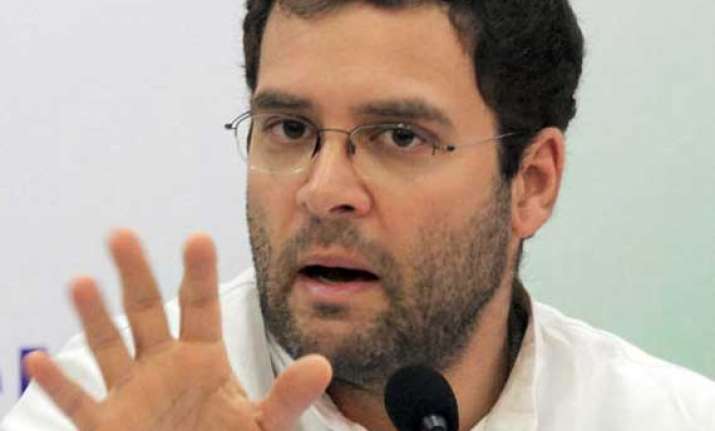 New Delhi:  Rahul Gandhi, who had given a push to the 'one-rank, one-pension' demand of ex-servicemen, today hailed as "historic" the government's decision to accept the long-standing plea with Finance Minister P Chidambaram making an announcement on the issue in the interim budget.
"A number of delegations have met me on the one-rank, one-pensions (issue) in last many days. All of them said it is a very necessary and historic step. Our forces are always ready to fight for the nation and people...It is our duty that we provide them all support.
"I thank that the governmment, the Prime Minister and the Congress President for taking this historic step. Our government is fully behind them. They always stand behind the nation," he told reporters at 10 Janpath, the residence of Sonia Gandhi.
Presenting the interim budget today, Chidambaram said the government would transfer Rs 500 crore to the defence pension account for implementing 'one rank, one pension' scheme. The decision, which is expected to benefit around three million defence pensioners, will come into effect from fiscal 2014-2015.
Last week, the Congress Vice President had backed the demand and assured a delegation of ex-servicemen that he will make all efforts to ensure it is met at the earliest.