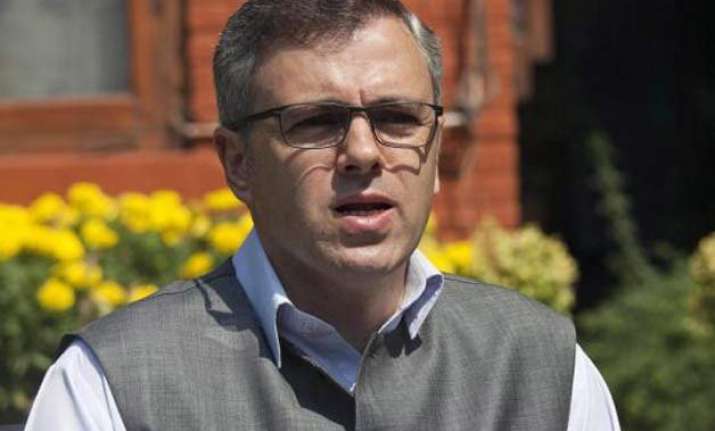 Srinagar: Former Jammu and Kashmir Chief Minister Omar Abdullah today took a swipe at the Prime Minister's statements on India and its foreign policy during the latter's three-nation tour.
"Actually the 'Look East' policy was NDA-1's policy under Vajpayee Sahib. I was MOS MEA and remember it well," Omar wrote on micro-blogging site Twitter.  Omar, who was Minister of State for External Affairs during the Vajpayee-led government, was apparently reacting to the Prime Minister's statement in South Korea.  
"Earlier, it was 'Look East Policy'. We have had enough of looking east. We now have 'Act East Policy' - a key component of my government's foreign policy," Modi had told Indian diaspora during a community reception at the Kyung Hee University in Seoul.
The National Conference working President also expressed surprise over the some of the remarks made by Prime Minister Narendra Modi during his tour of China, Mongolia and South Korea.
"So it seems there were no Indians who took pride in their country before 16th May 2014. I was completely blind to this amazing fact.
"Or at least no Indians abroad who took pride in their country. I'm so glad you have since been temporarily rescued from your misery," he added.