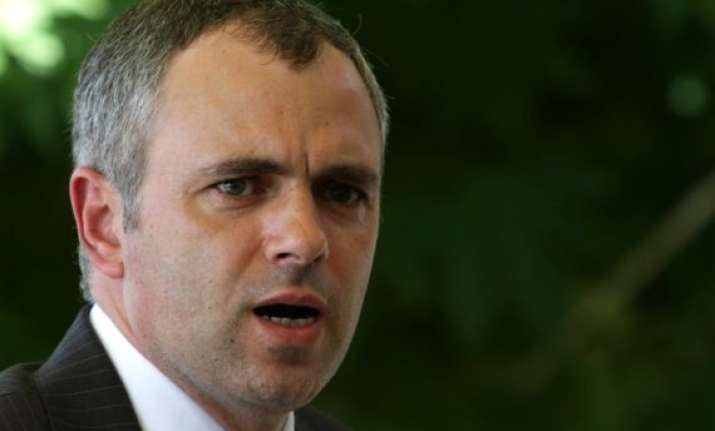 Srinagar: The outgoing Jammu and Kashmir Chief Minister Omar Abdullah on Tuesday hinted at an intriguing possibility of supporting his party National Conference's (NC) rival PDP in forming a government in the State after the hung verdict in the Assembly polls.
Mufti Mohammed Sayeed's PDP has emerged as the single largest party with 28 seats, 16 short of a majority in the 87-member legislature. BJP got 25 seats and NC 17, including two Independents supported by it, followed by the Congress with 12 seats.
Mr. Abdullah said that it was for PDP to approach him. "I don't rule out or rule in anything thereafter," he said.
Reminded that NC's support to PDP has never been envisaged, Omar said, "Was Nitish Kumar's coming together with Lalu Prasad Yadav in Bihar ever thought of?"
He virtually ruled out any support to the BJP, saying that there was only one per cent likelihood of that. "I am leaving one per cent crack open."
Asked about BJP chief Amit Shah's remarks at a press conference that he was keeping all options open on government formation, Mr. Abdullah said he had not got any call from Mr. Shah.
The Chief Minister said the BJP had done well but had become victim of its own propaganda. "If before elections they had projected themselves to do better than the past, they would have been a relaxed lot today.
"However, their slogans like Mission 44 and Mission 52 only punctured their happiness," he said.