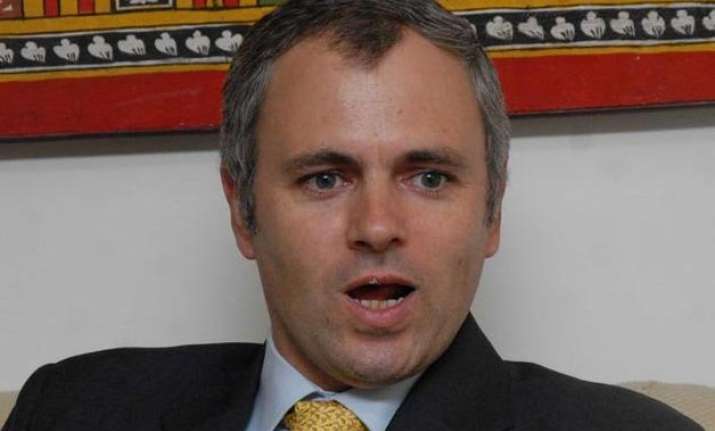 Srinagar: Former Jammu and Kashmir Chief Minister Omar Abdullah on Friday hit out at the Mufti government over the issue of its Common Minimum Programme (CMP) and alleged that the BJP PDP alliance in the state was based on "lies" to "deceive" people.
"It is simple that the CMP is a bundle of lies and it is impossible to have faith in this government", Omar claimed.
"The truth is that this alliance is based on lies. They have made their relationships and cobbled up the government on the basis of lies and deceit...their ultimate aim was to come to power and they are ready to do anything for that power".
"They have bargain on all the issues and now the truth is coming before the people", he alleged during a press conference.
"They (PDP and BJP) are trying to hide their doings but the truth is that they have deceived the people. They have given the people an assurance in the Governor's address and also in CMP, but all of their issues in CMP are falling one by one", he said.
Omar further took a dig and said "take for example the issue of AFSPA, that has been rejected (by them)-- power projects have been rejected -- release of political prisoners have been rejected -- delimitation commission has been rejected".
Similarly, the over Rs 40,000 cr flood relief package has not been accepted by the Centre and the Finance Minister here have himself distanced from it, Omar claimed.
"When one after another their CMP issues are getting rejected in just one-month period, what can the people expect from these people", Omar said while taking a dig at the Mufti government.
Questioning the long delay in cobbling up the Alliance for Coalition government (CMP) Omar said, "Why they took three months to formulate CMP and if CMP has been formed,it is on some basis they have formed it."