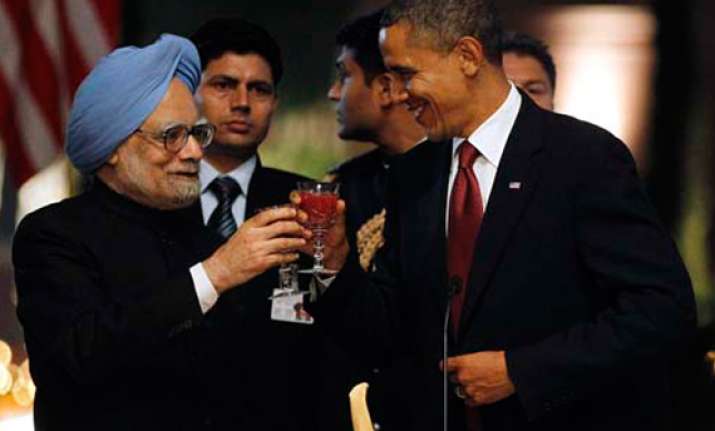 New Delhi, Nov 14: Barack Obama has won second term as US president and Manmohan Singh is about to complete his second term as Prime Minister of India.
Both Obama and Manmohan are leading two of the world's largest democracies. One is a reigning superpower while the other is an aspiring superpower.
But what about the leadership qualities of the two heads of the government? Are there any similarities? Have they done justice to the mandate they received from their electorates?
When Barack Obama was delivering his victory speech after Romney conceded defeat, one question that crossed the minds of every Indian was - when will we get a leader who has similar courage to stand up and lead from the front? In that glorious moment of spectacular victory, Obama, on one hand, looked energetic and firm but at the same time, he was humble, magnanimous, gracious and polite as well.