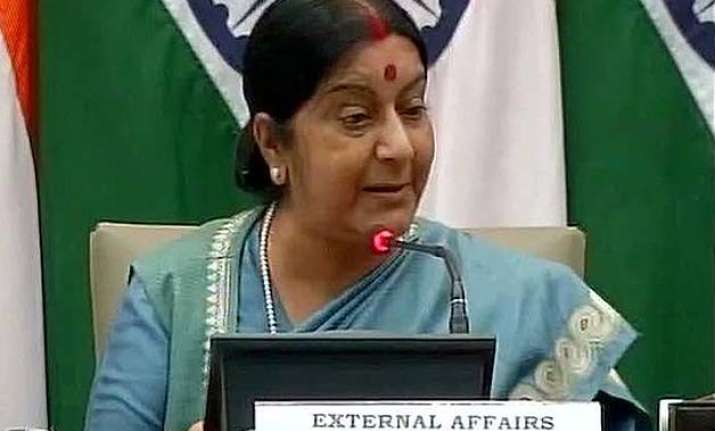 New Delhi:   At a press conference in New Delhi today, External Affairs Minister Sushma Swaraj asserted that there will be no NSA talks unless Pakistan assured India by tonight that the talks will focus on terror only.
Here are 10 important points from Sushma Swaraj's press conference:
1.Give us assurance that only terror will be discussed by tonight or there will be no talks.
2. They will give us a dossier, we'll give them a live person(Pak terrorist Naveed).
3. There can be no 3rd party to talks, as per Simla Agreement.
4. Pakistan carried out 90+ ceasefire violations.Then Gurdaspur & Udhampur.
5. PMs decided at Ufa that terror& talks would be delinked, and counter-terrorism and LoC violations to be discussed at NSA level.
6. Every time we have talks with Pakistan,that doesnt constitute a dialogue.
7. Decided not to cancel talks  despite pressure.
8. 3 meetings were decided in Ufa, out of which one meeting was 'NSA level talks' on terror.
9. We made it clear on August 18th no agenda beyond terrorism at talks
10. Talks will not happen if Pakistan does not agree with Ufa & Shimla spirit.