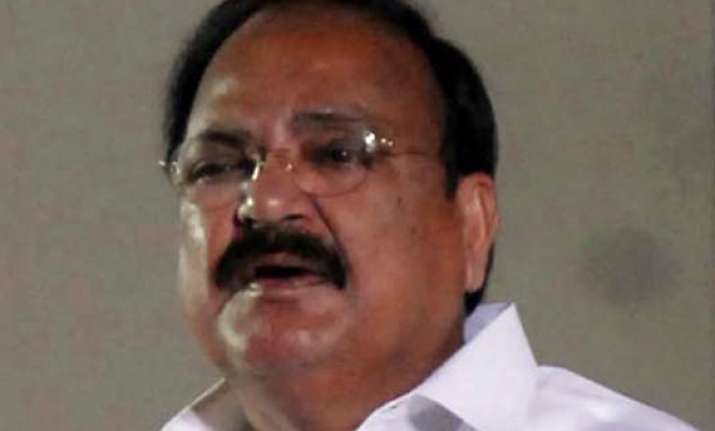 New Delhi, Dec 3: The Bharatiya Janata Party (BJP) clarified Monday that it objected to the way the government announced the direct cash transfer scheme but has no problem with the plan itself.
"Our objection is not with the scheme, but how it was announced and what are the logistics," BJP leader M. Venkaiah Naidu said. The Election Commission has sought an explanation from the government on the announcement of the scheme, which the government claims will help millions in villagers receive their monthly honoraria in time.
"Parliament session is going on, you (government) did not take parliament into confidence. You do not have the logistics, and you rush to announce the scheme from the party office," Naidu said.
"The preparations for Aadhaar (Unique Identification Number) are not even 50 percent complete. World Bank data says only 32 percent Indians have bank accounts. This is only to misguide people," he said.
The BJP leader said the government was frustrated and that is why it announced the scheme during the polls. Elections to the Himachal Pradesh assembly have been held and those to the Gujarat assembly are to be held Dec 16 and Dec 20.
"This government is frustrated. They know they are losing the Gujarat elections, so they announced the scheme trying to make some points," the BJP leader said.
Naidu's comments come as the Election Commission, taking action on a complaint from the BJP, asked the government to clarify why the scheme was announced while the Gujarat assembly polls campaign was on.
"They have even called a meeting of their district presidents in Delhi to discuss the scheme. They say their general secretary (Rahul Gandhi) will monitor it but in what capacity, he is not in the government," Naidu said.