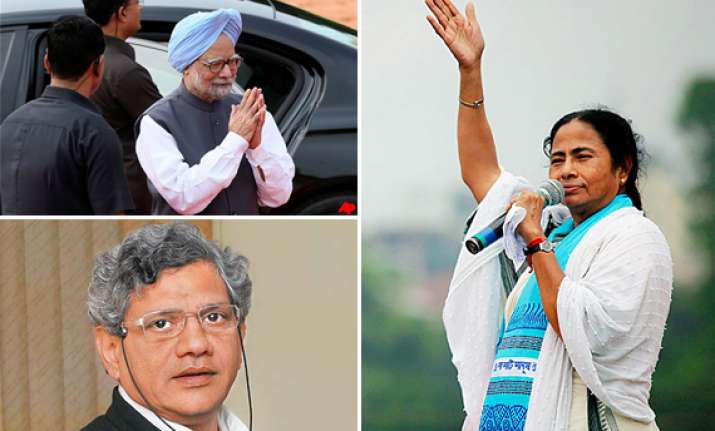 New Delhi/Kolkata/Chennai, Nov 20: Hectic political activity is on for the no-confidence motion to be brought against the UPA government in Parliament's winter session beginning this week.
NDA convenor and Janata Dal-United chief Sharad Yadav told mediapersons today that the final picture would be available on Nov 22 or 23.  
"All those parties who joined the Bharat Bandh against FDI in retail and fuel price hike must come together", said Sharad Yadav.  
BJP leaders were in a huddle this morning to decide about the no-confidence motion to be moved by Mamata Banerjee's Trinamool.  
It was Banerjee who rang up Leader of Opposition Sushma Swaraj seeking her party's support for the no-trust motion as the Trinamool Congress does not have enough members to move the motion.  
The NDA is going to meet this evening to chalk out its strategy on the no-trust move.