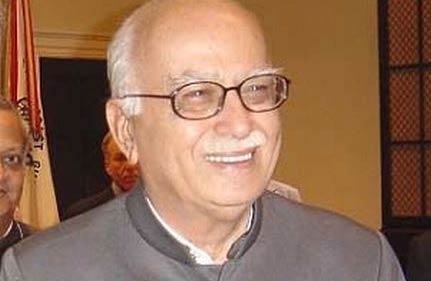 Bhopal, Nov 29: Senior BJP leader L K Advani today questioned the reluctance of the Congress-led UPA Government to order a Joint Parliamentary Committee probe into the 2G spectrum scam, which had allegedly caused a loss of Rs 1.76-lakh crore to the exchequer.
"I do not see any reason for the Government not to accept the Opposition demand for a JPC (to probe 2G spectrum allocation) as the CAG had pointed out that the scam led to a loss of Rs 1.76-lakh crore," he said here.
Advani said the contents of tapes related to the 2G scam were "very serious" and nothing short of a JPC will serve the purpose. The tapes had conversations between a corporate lobbyist, politicians, journalists and industrialists.
He was addressing a function organised here to mark the completion of five years in power of Madhya Pradesh Chief Minister
Shivraj Singh Chouhan
.
Not only the entire Opposition, but even some allies of the UPA were in favour of a JPC probe into the scandal, he said, without elaborating.
When the BJP-led NDA was in power, it had set up two or three JPCs, the former Deputy Prime Minister said.
Talking to reporters later, Leader of Opposition in Lok Sabha
Sushma Swaraj
blamed the UPA Government for the current impasse in Parliament over the JPC issue. PTI