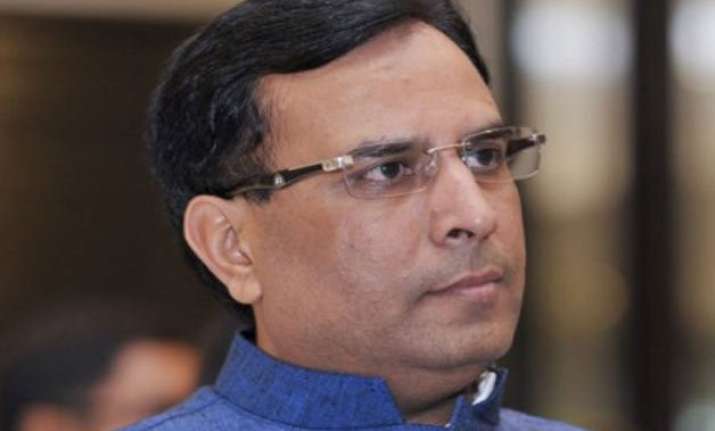 Kurukshetra:  Haryana Government today said there is no "vendetta politics" in ordering of a judicial probe into grant of licence(s) to some entities, including Robert Vadra's company, for developing commercial colonies in Sector 83 of Gurgaon.
"We do not believe in vendetta politics," state Finance Minister Abhimanyu Singh said, rejecting opposition charges that the BJP government's move smacked of vengeance.
"Chief Minister Manohar Lal Khattar had assured the state assembly that we are not going to act (against irregularities in land deals) out of political vendetta," the Minister told reporters after a meeting of BJP's state executive here.
He, however, accused the previous Congress government of committing irregularities in land deals.
"Under the Congress regime in Haryana, huge chunks of land belonging to poor farmers were forcibly acquired at dirt cheap prices and then handed over to favourite builders,"he alleged.
Referring to a vigilance probe into the allotment of industrial plots in Panchkula under the previous Congress regime, the Minister said the state government will
investigate wherever there were irregularities.
State Minister Anil Vij said "the government was committed to uncover all acts of omission and commission in the last 10 years of the Congress government".
Meanwhile, Haryana in-charge of party affairs Anil Jain said the state government would recruit more than one lakh people in the future.
"46,000 recruitments will be done soon. Thereafter, state government will hire one lakh people," he said, adding that recruitments would be done as per the requirement of respective departments.
State BJP President Subhash Barala said large-scale programmes will be organised across the state to celebrate the BJP government at the Centre completing a year in office on May 26.
Barala said a number of programmes will also be organised in all the districts of the state on June 21 which has been declared as International Yoga Day.