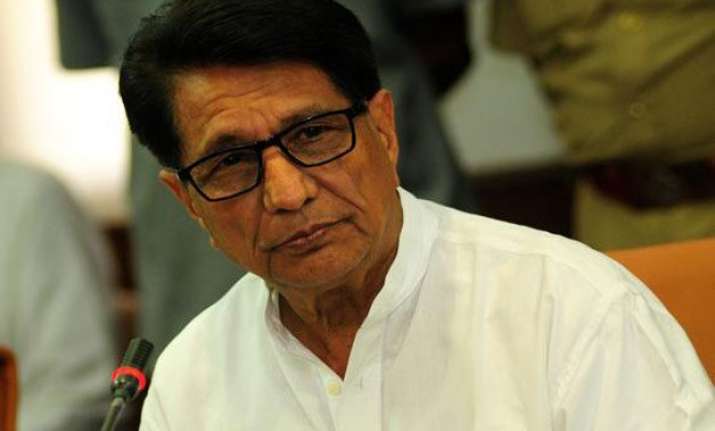 Muzaffarnagar: Terming the merger of six parties from the erstwhile Janata Parivar as "a drama", the Rashtriya Lok Dal chief Ajit Singh said it has no relevance in the present political scenario.
There is no political relevance of newly constructed Janata Parivar led-by Mulayam Singh Yadav. The drama has been enacted by him in the past, he said yesterday.  Janata Parivar leaders have no confidence in each other.  The people have seen this show of Janata Parivar unity before, he said.
Over Jat community's reservation, Singh criticised the BJP-led union government for "poor pleading in court." Prime Minister Narendra Modi has been talking about his 'Mann ki baat', but he is not interested in listening 'Mann ki baat' of farmers, he said.
He alleged that the union government and the state government is "over looking" the grievances of the farmers.  Notably, six offshoots of 'Janata Parivar' yesterday merged together to form a new party.  
The merger of Samajwadi Party, JD(U), RJD, INLD, JD(S) and Samajwadi Janata Party comes almost two decades after the then Janata Dal disintegrated in the 90s.