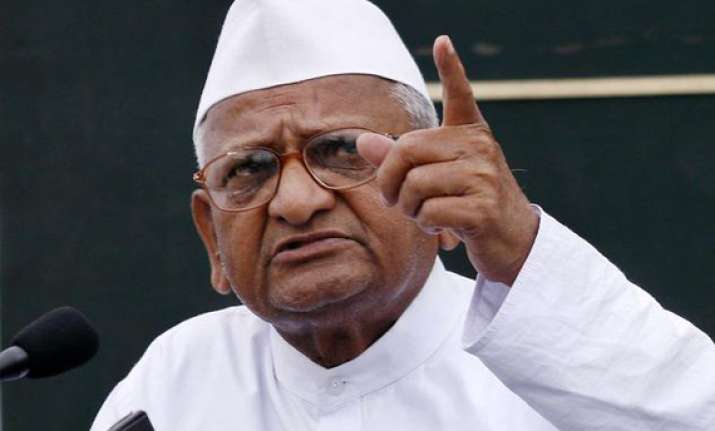 Ralegan Sidhi, Aug 20: Anna Hazare will be monitoring the political party to be formed by the members of his now disbanded team.
Expressing his opinion on the soon to be launched political party, Anna said that the members of his erstwhile team were working on the contours of a political party and that he will support the party from outside.
He made it amply clear that he would not be the 'remote control' of the party.
Anna was addressing volunteers of the India Against Corruption who sought his "guidance, direction and clarification about the next course of action".
Anna said he had asked six questions to his team members and he was still awaiting their reply. He said that the future course of action depends on the reply of his team members.
"To run a government is not an easy task. Jaiprakash Narayan had realised this... we have to ensure that people like Lalu Prasad Yadav and Ram Vilas Paswan don't make it to our party," Hazare reportedly added.
"From October, for the next one and a half years, I will tour the entire country to create awareness among the voters to elected non-corrupt candidates and help the party select right candidates...Otherwise, there will be no difference between us and other parties," added Anna.