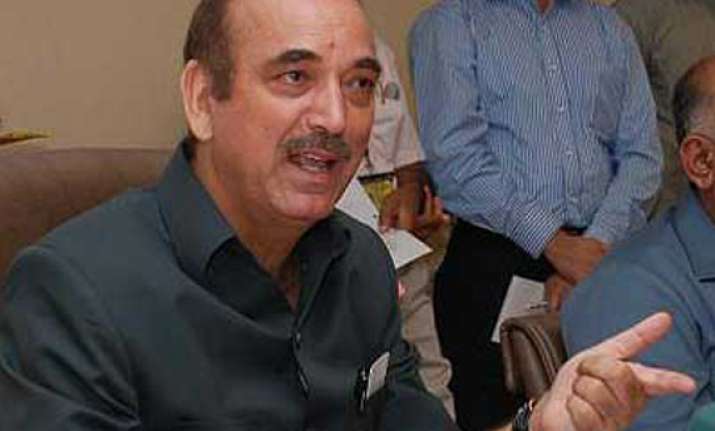 Hyderabad, Dec 17: No force on earth can stop the Congress from coming back to power for the third consecutive time both at the centre and in Andhra Pradesh, said party leader Ghulam Nabi Azad.
Addressing the party's state conclave here Sunday, he said the Congress was not weak in the state and it can repeat the results of 2004 and 2009.
Azad, who is in charge of party affairs in the state, urged the party cadre to take the achievements of Congress-led United Progressive Alliance (UPA) central government and the party government of the state to the people.
The party general secretary stressed the need for unity among the Congress cadre. "If we work unitedly, nobody can defeat us," he said.
Azad also announced that the Congress would hold similar open meetings in all districts of the state. Underlining the need for greater coordination, he said the party would have to take all sections of society along. "Unless we instill confidence in them, we can't succeed."
Referring to 2004 campaign in which he had participated, Azad said the party was capable of repeating the same performance.
"We need courage and efforts. Some of these efforts are required at Delhi, state, district and block levels," he said. Claiming that the Congress looks after the interests of all sections of people, Azad said the cadre should be proud of the party's history and achievements.
Azad, who is also the union health minister, listed the achievements of the party and the UPA government under the leadership of Congress chief Sonia Gandhi and Prime Minister Manmohan Singh.