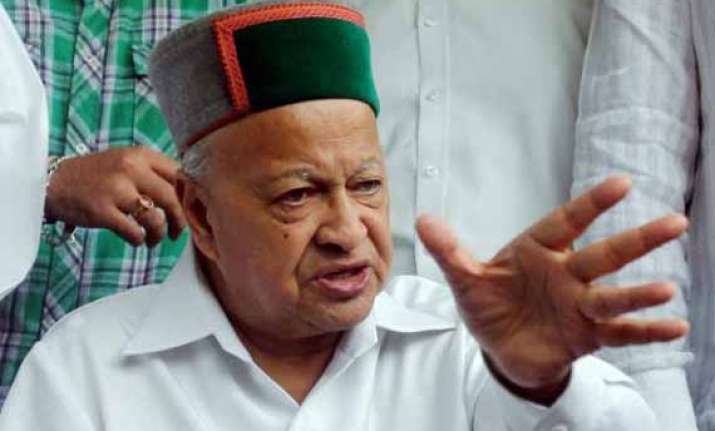 Shimla: Taking a potshot at his predecessor Prem Kumar Dhumal, Himachal Pradesh Chief Minister Virbhadra Singh Thursday said no chief minister in the state has stooped so low as the BJP leader.
Replying to the three-day debate in the assembly on the motion of thanks on the governor's address, the chief minister took strong exception to hacking his bank accounts and income tax returns by Dhumal and his sons, Bharatiya Janata Party (BJP) MP Anurag Thakur and Arun Dhumal.
He dubbed the family as "criminals in the making".
Virbhadra Singh, who focussed his 45-minute reply on the Dhumals, accused the BJP leader of targeting him during both his terms and fabricating cases against him.
"Dissent and policy differences are part of parliamentary democracy and there has been other BJP chief ministers also. But Dhumal stooped to the lowest ebb and acted meanly," Virbhadra Singh said.
He said Dhumal has crossed all limits of meanness, got Virbhadra Singh's land measured eight times by different revenue officials (during his stint as chief minister) to find that if he held any excess land.
"This despite the fact that all the land in my possession was given to me by the government and I did not purchase any land or indulged in real estate business," he added.
Making a detailed reference to land worth over Rs.250 crore given to the Anurag Thakur-administered Himachal Pradesh Cricket Association (HPCA), the chief minister said all clearances to the cricket body were given by the cabinet presided over by Dhumal.
Virbhadra Singh said he was victim of a "media trial".
Later, the house, in the absence of the opposition BJP, adopted the motion of thanks on the governor's address with a voice vote.