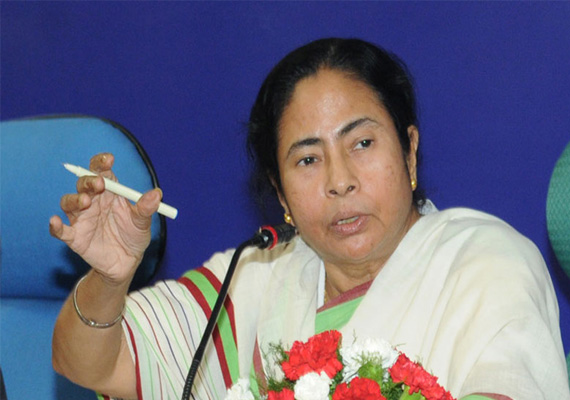 Kolkata, July 24: At a time when the Gorkha Janamukti Morcha (GJM) has declared it will renew its demand for a separate Gorkhaland, West Bengal Chief Minister Mamata Banerjee Tuesday said there was no apprehension of a division of the state.
"The hills are smiling and so are the plains of Terrai and Dooars. Today there is no bloodshed for a separate state, people are not apprehensive that the state would be divided," Banerjee said during a party rally in Jalpaiguri district.
Campaigning for her party candidates for the ongoing panchayat polls, she credited her government for establishing peace in the hill region and iterated that both plains and hills would continue to coexist peacefully.
With the Congress Working Committee slated to decide on the creation of Telangana -- a separate state by bifurcating Andhra Pradesh,the GJM too has said it will renew its demand for Gorkhaland if Telangana was allowed.
"If a decision can be taken for a separate state of Telangana, then the government should also create a separate state of Gorkhaland as it has been demanded for the past 100 years," GJM general secretary Roshan Giri had said.
The CWC is scheduled to meet July 29 and likely to take a call on Telangana.
The dragging campaign for the separate state of Gorkhaland has led to the loss of many lives over the past two decades, besides hitting the economic mainstays -- tea, timber and tourism of the northern hills of the state.
On July 18, 2012, a tripartite agreement was signed between the GJM and the state and central governments for setting up a new autonomous, elected GTA -- a hill council armed with more powers than its predecessor, the Darjeeling Gorkha Hill Council formed in the late 1980s.
The GJM now runs the GTA after sweeping its maiden territorial elections in July 2012.