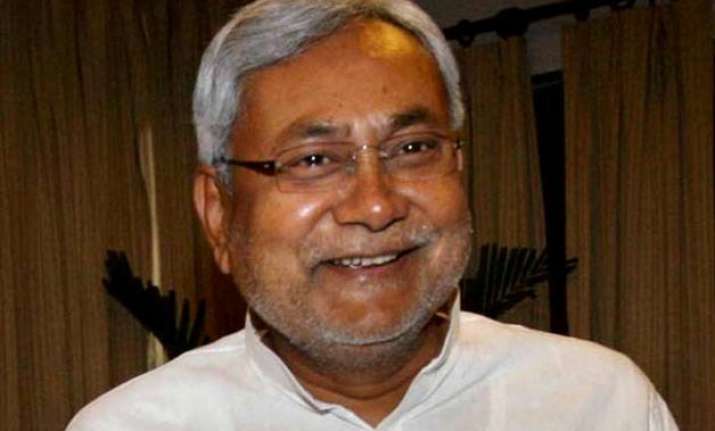 Patna: Bihar Chief Minister Nitish Kumar unveiled Women Empowerment Policy to provide various opportunities to women and ensure their participation in development on 'Bihar Diwas' today.
"The Empowerment Policy released here will provide education and employment opportunities to women in Bihar. It will ensure their participation in political, social and financial progress. Various related departments will form a work plan according to the policy within a month," Kumar said.
Speaking at the function to mark the 103rd anniversary of Bihar's separation from the then Bengal province of the British-ruled India, Kumar said execution of the policy will be reviewed every six months by the Chief Secretary, while he himself will keep a tab on it.
The policy adheres to the thoughts of socialist leader Ram Manohar Lohia and the Directive Principles of the Constitution, he said adding, "We need to bring the marginalised section of society to the mainstream. We cannot develop till their productivity is harnessed," Kumar added.
He pointed out that Bihar has taken a lead in the matter of women empowerment in the country by providing 50 per cent reservation to women in the panchayati raj system and recruitment of primary teachers. 35 per cent posts of police constables and sub-inspectors have been reserved for women, while women police stations have also been opened.
Asserting that the state can develop only when all sections of society progress, he asked the people to take a pledge to take Bihar ahead.
"Somewhere or the other we have become a subject of ridicule. Let us take a pledge today to do such things that being called a 'Bihari' no longer remains an insult, but becomes a mark of honour," Kumar said.
"We don't want a situation in which the Gross Domestic Product of the state grows, but the people remain poor. Our motto is 'development with justice', and women empowerment is a vital part of it," he added.